BUTTER
Real butter is an an important ingredient for cooking and baking. While butter substitutes do exist, there really is no substitute when it comes to flavor and taste. Butter also contains protein, calcium, and vitamins A, D, and E.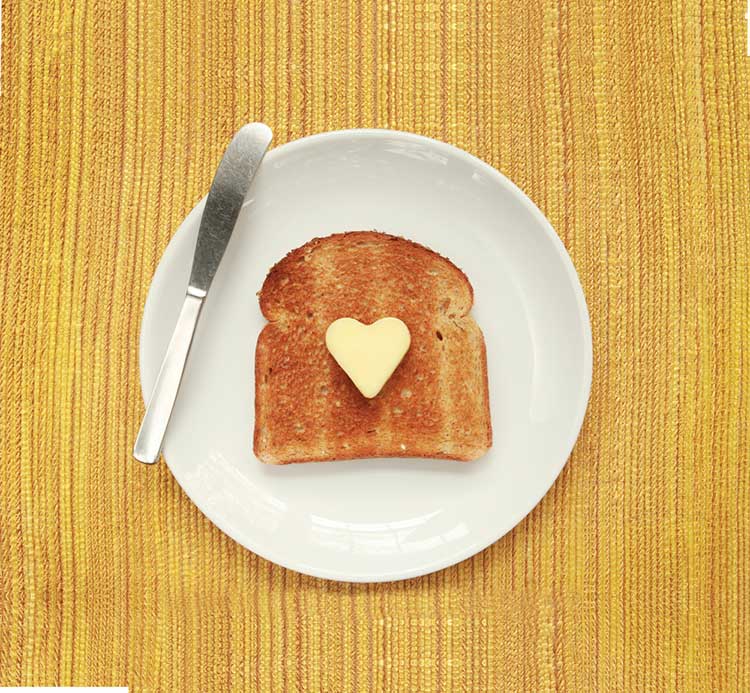 ​
Ahhh…butter! Putting real butter on a hot biscuit made by my grandmother brings back memories of my Dad. He would always say that he would gladly make the long trip from East Texas to Nashville, Tennessee about once a month…just to have one of Katie's very giant biscuits!
A Similar Recipe Included Later in Post!
Don't get me wrong! I realize that butter is not the healthiest ingredient available. However, margarine is not the healthiest ingredient either. Perhaps, olive oil is more healthy…but I sometimes think that it negatively changes the taste of the recipe. As in all cooking…you should go with what taste you like the best.
As far as the healthiest ingredient, butter may not be such a bad culprit in proper amounts. According to the website,

authoritynutrition.com

…there are seven very important reasons why butter is healthy in moderation with moderation being the key word.
The seven reasons why butter may be good for your health…
1.

Butter is Rich in Fat-Soluble Vitamins such as A,

E

 a
nd K2.

Vitamin K2 is important in calcium metabolism. A low intake has been associated with many serious diseases such as cancer and osteoporosis. Dairy from grass-fed cows is particularly rich in Vitamin K2.
2.
Butter Contains a Lot of Healthy Saturated Fats.

Saturated fats raise HDL (the good) cholesterol and change the LDL from small dense (very bad) to large LDL.
3.
Butter Lowers Heart Attack Risk Compared to

Margarine.

When butter was replaced by margarine in many households, highly processed trans fats were introduced. These highly processed trans fats can be called toxic and can cause all sorts of diseases. In the Farmingham heart study, margarine significantly increased the risk of cardiovascular disease, while butter had no effect.
4.
Butter is a Good Source of The Fatty Acid Butyrate.

Butyrate is a 4-carbon fatty acid that is created by bacteria in the colon when they are exposed to dietary fiber. Fiber does have a health benefit. Another good source of butyrate is butter. Butter is about 3-4% butyrate.
5.
Butter is Rich in Conjugated Linoleic Acid.

Butter, especially grass-fed, is a great source of a fatty acid called Conjugated Linoleic Acid. This fatty acid has powerful effects on metabolism. Called CLA, this fatty acid has been shown to have anti-cancer properties as well as lowering body fat percentage.
6.
Butter is associated With a Lower Risk of Obesity.

Despite the higher calorie content, eating high-fat dairy products is NOT always associated with obesity. A review paper that examined the effects of high-fat dairy consumption on obesity, cardiovascular disease and other metabolic disorders discovered that high-fat dairy was not the culprit. In fact, high-fat dairy was associated with a significantly reduced risk of obesity.
7.
Butter is Delicious.

I do not think that I can argue with that assumption!
For more explanation, you may visit the Authority Nutrition website. 
~~~~~~~~~~~~~~~~~~~~~~~~~~~~~~~~~~~~~~~~~~~~~~~~~~~~~~~~~~~~~~~~~~~~~~~~~~~
The Southwest Dairy Farmers is an alliance of dairy farmers from Texas, New Mexico, Kansas, Missouri, Oklahoma, Virginia, Kentucky and North Carolina. These producers have pooled their resources to provide consumer education in nutrition, to promote dairy product use, and provide dairy product information.
Yes…they promote butter…of course!!
State Fair of Texas
I first found out about the Southwest Dairy Farmers because of their booth every year at the
Texas State Fair

. They would pass out wonderful recipe brochures and sometimes samples of dairy products! We always made their booth a priority. Later, after I started teaching…I found out that the

Southwest Dairy Farmers

will bring a

Mobile Dairy Classroom

to schools in the states they serve! The children could actually watch a cow being milked and learn exciting facts about the dairy industry! No doubt, the children absolutely enjoyed the presentation and so did the teachers! I just wish that they had passed out their wonderful recipes to us!
Several years ago, I received a really wonderful recipe brochure…courtesy of the Southwest Dairy Farmers at the

State Fair of Texas

! The name of the brochure was…
Baking With Butter!
The following is one of my favorite recipes from the brochure…
~~~~~~~~~~~~~~~~~~~~~~~~~~~~~~~~~~~~~~~~~~~~~~~~~~~~~~~~~~~~~~~~~~~~~~~~~~~~
State Fair Yeast Biscuits
Ingredients:
2 cups warm water
2 packages dry yeast
4 tablespoons sugar
1 1/2 teaspoon salt
5 cups flour
1 1/2 teaspoon baking powder
1/2 cup powdered milk
1/2 cup butter
Directions:
Combine warm water (108 degrees), sugar and yeast. Set aside to proof. In a bowl, sift or whisk together 1 cup flour, dry milk, salt and baking powder.
In a mixer bowl, cut butter and the flour mixture (above) together. Scrape bowl to make sure all ingredients are blended. Add yeast mixture and mix thoroughly, Add remaining flour, a little at a time, and mix until dough forms a sticky ball. Turn out on a lightly floured surface and knead 15 to 20 times until dough is elastic. Roll out to 1/2 inch, cut with biscuit cutter and place on a lightly greased pan. Brush tops with melted butter and let rise about 40 minutes. 
At this time, preheat oven to 450 degrees.
Bake at 450 degrees about 10 to 12 minutes. Remove from oven and brush tops with melted butter.
ENJOY!!!